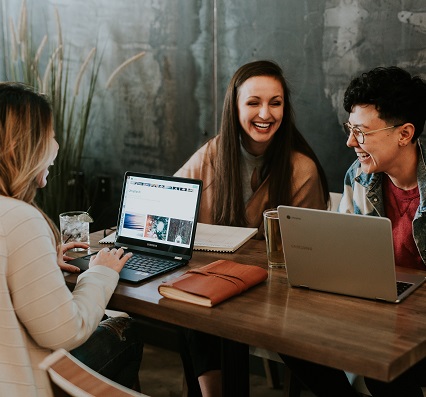 Australian Conveyancers "hyper-focused" on Improving Efficiency in 2023
The Australian conveyancing industry in 2023 will take the next step towards paperless conveyancing.
In the last three years there's been a shift in the application of practice management software, information brokers, accounting software and paper-replacing technology being utilised in conveyancing practices.
Driving the sudden change in technology reliance has been the COVID-19 pandemic, changes in legislation mandating paperless conveyancing and the downward shift in the Australian property market.
Australian Conveyancing SaaS Technology provider triSearch, CEO Taylah Allen, said the recent trending uptake in technology from conveyancers will create more competition between practitioners in 2023.
"We're seeing a cultural shift in the conveyancing industry at the moment. Practitioners are seeking technology solutions to help them provider a faster, more accurate service for their clients," Allen said.
"By removing paper, conveyancers can move between tasks faster and have contracts returned to agents or vendors quicker, giving them a far better reputation with industry stakeholders, while helping secure long-term referrals from clients."
Allen added that after seeing their colleagues advancing into modern workflows, 2023 will be a year in which most conveyancers commit to going completely paperless.
"It means that despite the downward trending Australian property market, conveyancers are becoming more resourceful and resilient, implementing modern tactics to combat the industries around them," she said.
Effect on Conveyancing Technology Industry
More competition between conveyancers is positive news for the greater industry of technology stakeholders says Allen.
As more conveyancers seek to improve workflows and match their competition, an onerous is created for technology providers, like triSearch.
"A dip in the Australian property market but an improved focus on business growth is creating a hyper-focused movement towards technology in the latter stage of 2022 and no doubt into 2023 by the majority of the conveyancing industry," Allen said.
"This is great news for the tech industry as it promotes more competition and innovation between companies. triSearch prides itself on stepping up to this challenge and continues to innovate and create solutions to help conveyancers.
"We're finding that more and more Conveyancing businesses are aiming to transform their operations to become more efficient."
"It is the responsibility of technology providers like triSearch that we continue to innovate and build more integrated efficiencies in solutions like our practice management software, triConvey."