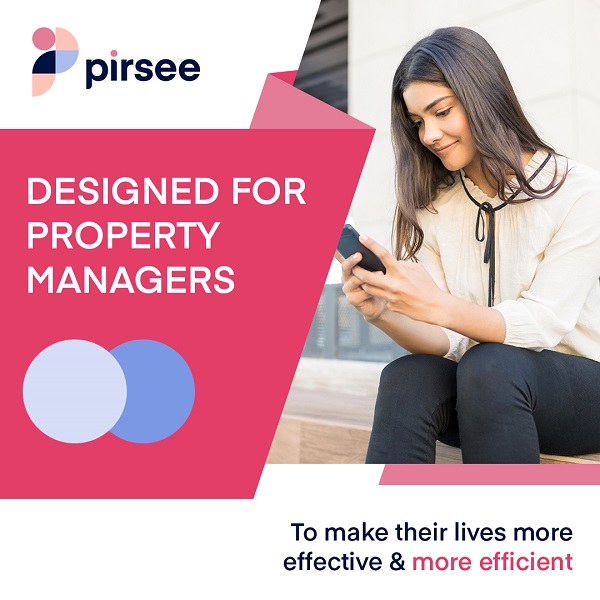 AssetOwl builds traction among real estate agents with their residential inspection management app
Innovative proptech company AssetOwl has developed an enterprise software application, providing real estate owners with one trusted platform for managing property inspections. 'Pirsee' is the revolutionary next generation of AssetOwl's photo-centric inspection management platform, designed to benefit property owners, tenants, agents and managers.
AssetOwl's CEO Geoff Goldsmith said, "It has been a busy start to the year for AssetOwl, with steady progress being made on customer trials, product development and a capital raising.
"The first four months of the calendar year saw the conclusion of a number of trials which has led to growth in paying customer numbers. At the end of April, AssetOwl had 13 paying customers generating monthly revenue, with an additional 27 customers on trial.
"Recent product upgrades have enhanced Pirsee's platform functionality and improved AssetOwl's engagement with customers: trial success rates are high, and the company is achieving 100% retention of paying customers attracted since commercialisation commenced."
Over the last few months AssetOwl's product team have worked on a number of new platform features and upgrades:
New routine inspection functionality. A major upgrade to routine inspections has moved through testing and been released into production. Their new workflow provides property managers with the flexibility to choose to streamline their routine inspection reports.
Property Tree integration. Ongoing improvements to the Property Tree integration, in response to customer feedback. AssetOwl believes that Property Tree leads WA with respect to trust accounting platform share, and as such, Pirsee's Property Tree integration remains an ongoing focus for the company.
PropertyMe integration. Commencement of a major Property Me Integration upgrade, which is expected to be finalised this quarter. In conjunction with Property Tree, PropertyMe is one of the largest providers of property management software to the Australian real estate industry.
Finalisation of a new 'Mobile Syncronisation (Sync) Protocol'. One of the market leading features of the Pirsee platform is the ability to amend (synchronise) changes to data records in real time. This capability allows multiple users to work on an inspection at the same time. The upgrade to this feature has been the main focus for the development team for the last three months, and is an enormously significant platform upgrade. Once complete, this change will materially improve user experience, and improve the speed of the app in the field. Release of the new mobile sync protocol is scheduled for May.
AssetOwl also completed a $2.26 million raise via a non-renounceable rights issue and placement to sophisticated and professional investors.
The successful capital raise has positioned the company to progress its East Coast expansion plans, hiring a new Head of Product and commenced the search for a number of key new positions.
As AssetOwl organically develops a national footprint, the company plans to explore opportunities to accelerate its scale gains through potentially complementary acquisitions in the property industry.