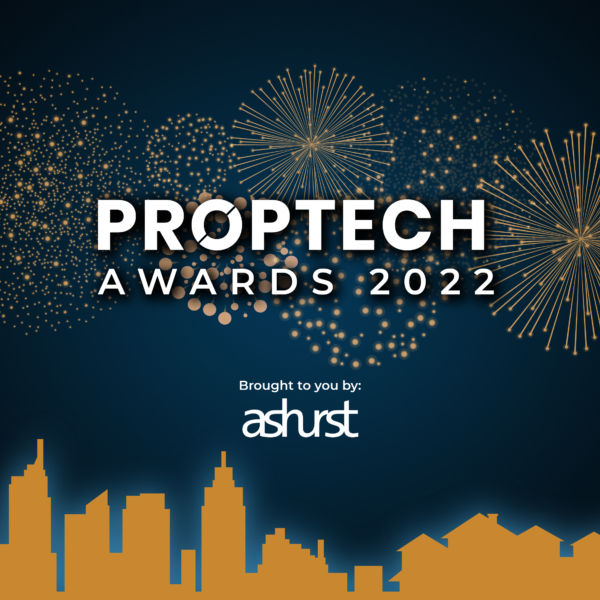 Ashurst to host the Australian Proptech Awards 2022
In May 2021, Ashurst hosted the first dedicated, national awards for Australia's Proptech sector, in partnership with the Proptech Association Australia. The Awards were a great success and Ashurst have announced that the Awards are back for 2022 with a gala dinner in the Ashurst Sydney Ballroom to announce the winners on Wednesday, 8 June 2022.
The Proptech Awards 2022 offer 24 awards across three main categories – Start-Ups, Scale-Ups and Established Suppliers. This means that entrants will be judged against their peers in terms of company size and maturity by a panel of expert judges from across the real estate, property and construction industry. Inside each category are seven awards designed to cover off innovation across the gamut of proptech functionality, they are:
Efficiency & Optimisation
Sales & Marketing
Property & Facilities Management
Ownership, Affordability & Finance
Consumer Proptech
Design, Build & Development
Smart Buildings & Cities
An additional four awards are designed to recognise key trends and specialisation emerging across the sector.
Proptech Leader of the Year
Proptech to Watch
Proptech for Good
Data Accelerator Award
Founder and President of Proptech Association Australia, Kylie Davis said, "Last year's awards highlighted how fast the industry is growing and how much innovation is involved in solving clearly identified problems. Over the past 12 months, the proptech sector has matured and this event offers an opportunity to highlight the extraordinary ideas, passion and commitment that technology businesses are contributing to the real estate, property and construction sector."
Ashurst Corporate Partner and Head of the Venture Capital and High Growth Team, Stuart Dullard said, "Ashurst is incredibly proud to be supporting the development of proptech through the sponsorship of these Awards. The supercharging effect of the Covid-19 pandemic on the digitalisation of the property and construction markets and products continues and last year saw a maturing of the proptech ecosystem which is attracting a lot of attention from entrepreneurs and investors."
Ashurst Real Estate and Projects Partner, Vicki Aron said, "Our clients are embracing real estate technology solutions and we expect this trend to continue as innovations are developed to meet our clients' demands. We are honoured to be partnering with Proptech Association Australia to recognise emerging and established proptech players and encourage growth and awareness of this sector."
Details of each category and the criteria for each award have been posted on the Proptech Association Australia's website. Entry to the awards closes on Sunday, 27 March 2021.