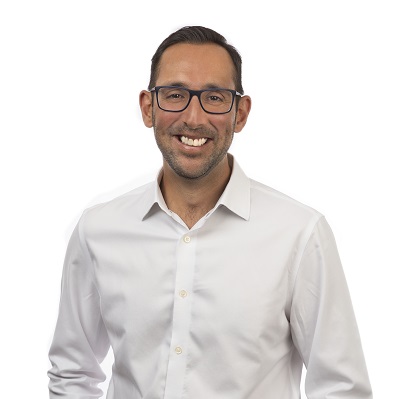 All systems go for Australian commercial leasing proptech with the announcement of new CEO
SPEK, a leading property technology platform set to revolutionise the administrative processes for commercial leasing agents has announced the appointment of Dion Jensen (pictured) as Chief Executive Officer.
SPEK was founded in 2019 by co-founders, Nikki Zammit and Andrea Cano who both have extensive experience in commercial leasing across the retail, co-working, and office sectors.
The initial product concept was born out of a collective 12 years first-hand industry experience in commercial office leasing and the identification of an opportunity to create a new industry standard of leasing reporting. Since leaving their full-time jobs as commercial leasing agents, the duo have designed, developed and piloted the software that increases efficiencies via an intuitive platform that saves leasing agents substantial administrative reporting time. All whilst providing valuable real-time inspection insights for agency teams and landlords alike.
Post completion of a successful pilot program with private and institutional landlords across both Queensland and New South Wales, the co-founders Nikki and Andrea made the strategic decision to appoint an external Chief Executive Officer to publicly launch SPEK in the Australian market. Both founders saw the immense benefits of appointing a seasoned CEO who has first-hand experience in scaling a technology company and after an extensive recruitment process, have announced Dion Jensen as the new Chief Executive.
"For us, what is most important is that SPEK is able to scale and serve the Australian Commercial real estate industry," said Cano. "We are both incredibly proud of what has been created and we know this is a solution that can bring substantial improvements to the current industry workflows. We wanted to make sure we had the best possible team in place to ensure SPEK's long term success."
"By appointing Dion, we have the ability to focus on what we love about SPEK which is the product and how it can currently and continually service the leasing sector nationally and one day, internationally." said Zammit. "From the first time we met with Dion, we felt a strong alignment and saw that through Dion's proven track record in scaling technology, SPEK would be in the best possible hands for growth and that really excited us."
Having now completed a number of bespoke pilots within the Australian commercial real estate industry, the SPEK platform has been further optimised based on industry feedback and SPEK will be officially launching in 2023 under the leadership of Jensen.
Both Nikki and Andrea will remain at SPEK strategically leading the business as Non-Executive Directors alongside fellow board member, Isaac Coonan who ran the recruitment process for the company in late 2022.
"I am extremely humbled to be appointed as CEO of SPEK and have complete admiration for both Nikki, Andrea and for the product they have created," said Jensen. It is very rare to have the opportunity to join an early-stage venture that has such a robust product, target market and value proposition in place and I look forward to executing the vision of SPEK and its founders."
Dion is an experienced business leader with over 15 years of experience working at the intersection of the retail, financial services & property technology industries.
He benefits from holding a variety of executive, directorial and leadership positions in multi-national companies as well as successful exits from companies he has founded.
Deeply passionate about brands, their products, and the customer experience. He is driven by the efficiencies which innovation can provide, however, foundationally believes technology is not a way to replace the power of the human connection. But a connector, an enabler, a way for a frictionless experience to exist, powered by people.