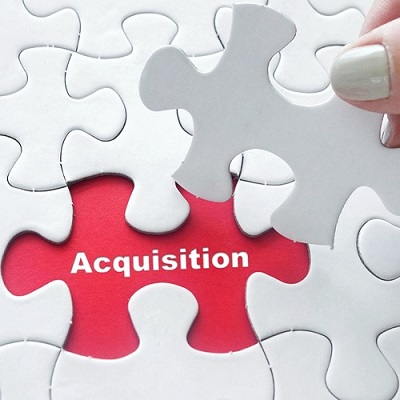 Revolutionary proptech Bricks + Agent acquires Inspection Manager
Bricks + Agent, winner of the most innovative proptech platform and the largest property maintenance platform in Australia and New Zealand, has acquired the largest and leading inspections platform in the region, Inspection Manager, a pioneer in the property management inspection space.
The strategic acquisition will expand the capabilities of Bricks + Agent to offer the top three services required for property managers in their day-to-day work, including invoicing, maintenance and inspections. The enterprise technology seamlessly integrates into existing property management systems, enabling its use by property managers, no matter the size and sophistication of their business.
The acquisition means that one in every two investment properties managed by property managers is serviced using one of the platforms in the group. Combined, the Bricks + Agent portfolio boasts more than 2,500 agencies, 1.2 million properties, 5.1 million owners and tenants, 60,000 trades, 18,000 property managers and over 13 million completed inspections.
This deal will add significant volume to Bricks + Agent's existing client base which includes property giants, Fortune 500 member JLL, Meriton (Australia's largest apartment builder) and Little Real Estate (owned by billionaire Paul Little).
By joining forces, the combined development teams will be working to expedite features that change the way property managers work, and further integrate the three platforms to enable a unified user experience across maintenance, inspections and invoicing.
Carrie Vernon, co-founder at Inspection Manager, will continue to run the operations of the business with an additional and complementary product suite. The deal provides ongoing (and expanded) opportunities to service mutual and collective clients.
Rafael Niesten, Co-founder of Bricks + Agent, commented, "Both platforms are a natural fit for one another and share the ambition to deliver smoother maintenance, inspections and invoice-related transactions for all stakeholders. Our growth aspirations are aligned. We are also both actively targeting the $21bn property management Total Addressable Market. The acquisition creates a singular focus on this goal.
"I first discovered Inspection Manager when looking for partners that aligned in a different vertical to maintenance. Inspections and maintenance work hand-in-hand; we have been working as a partner with Inspection Manager for well over 12 months and were impressed with their product and team. Following our acquisition of HTHA-backed Maintenance Manager, we thought it would be a match made in property management heaven and began our discussions, which has resulted in this acquisition. We couldn't be happier with this result, which will see significant growth in both revenue and result in profitability in what is an uncertain time in the market."
Bricks + Agent is a data powerhouse in the property technology arena. The acquisition deepens the data landscape for property managers, and also enables Bricks + Agent to accelerate its growth plans and roll out its unique technology to more property managers, social housing providers, homeowners and tenants. Technology features include AI-powered smarts and workflows, Jarvis the personal property management assistant, a simplified user interface and business intelligence and insights.
Carrie Vernon, co-founder at Inspection Manager, explained why the deal aligns with their growth plans, "We see this as a fast way to deliver our strategy by growing in the real estate and social housing space while continuing to enhance and grow the users' experience across these critical property management elements.
"When we started 13 years ago our goal was and continues to be to create great tools for Property Managers that help drive efficiency in their day. Finding another team in Bricks + Agent that aligns with that goal is brilliant as we can push harder and faster on helping PM's win back more of their time."
"There is a lot of consolidation underway currently in Proptech and it made logical sense to combine forces and allow our vision to be taken to the next level. The Bricks and Agent team will align these key pieces of technology to create a seamless, integrated user experience and our existing team is happy to be working as part of a bigger group to achieve more of our goals."
"Bricks + Agent has impressive tech, growth, and industry impact. We have enjoyed partnering with them and now we are looking forward to building out the future of property management collectively and collaboratively. It's exciting."