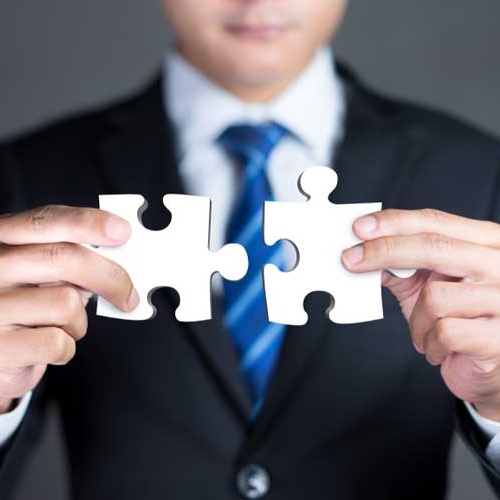 Proptech Reapit acquires leading digital solutions provider InspectRealEstate
UK-headquartered proptech company Reapit has announced the acquisition of InspectRealEstate (IRE), a leading provider of digital solutions for property professionals. The move bolsters Reapit's suite of products and further cements Reapit's ethos to be the number one technology provider for residential estate and letting agencies.
IRE has been a trusted and respected provider of time-saving, workflow productivity software for the property industry in the UK, Australia and New Zealand since 2011. Over the years, the company has built a reputation for streamlining agency operations, generating new leads and future-proofing businesses. Today, over 3,000 real estate customers use IRE solutions to manage more than 57 million viewings and process more than 140 million enquiries on behalf of their clients.
The acquisition supports Reapit's global M&A strategy to integrate and deliver innovative products and services for residential estate agencies of all sizes worldwide. IRE has a broad portfolio of highly valued solutions in ANZ, including IRE One, TenantApp, KeyWhere, and 2Apply that can find success in new markets with Reapit's global expertise.
IRE offers a diverse range of products including BDM, Enquiry Management, and Social Housing Management solutions, in addition to their user-friendly TenantApp property portal that helps tenants search, view and apply for rental properties.
The acquisition also builds on the existing partnership between Reapit and IRE in the UK. IRE is a long-standing Reapit AppMarket partner, with apps such as RegisterOnline – its diary and enquiry management solution that allows customers to automate virtually every aspect of their calendar, and KeyWhere – its real-time key tracking solution that saves time wasted chasing missing keys.
IRE shares Reapit's vision for a consolidated business technology platform that enables agents to access all of their key software solutions on one cloud-based system and the acquisition presents a growth opportunity to bring together a set of products and services that will help Reapit and IRE customers achieve further productivity benefits.
Reapit is committed to provide a single, extensible technology platform for its customers and the acquisition of IRE demonstrates that the company is delivering on its promise to expand the global reach of its products and services to property professionals worldwide.
Mark Armstrong, Group CEO, Reapit, commented, "The acquisition deepens Reapit's commitment to delivering innovative solutions to the market, and ensures our customers have access to all the technology they will need to compete and grow."
Armstrong added, "We have already worked with IRE for several years as a partner and have seen first-hand how their solutions benefit Reapit customers. Combined with our existing technology suite, we will bring together an offering that helps agents achieve further productivity benefits."
Andrew Reece, Co-Founder and CEO of IRE, said, "The opportunity to join forces with Reapit and bring our technology platforms together was too good to pass up. We have a long history of helping our customers to manage their workloads better, and we were impressed with Reapit's approach to supporting their customers' growth with great technology solutions."
Reece added, "IRE has always had a strong focus on helping our clients, property seekers and the property industry with our tech – and Reapit shares this approach. This new opportunity provides IRE with a great platform to fast-track our growth in the United Kingdom. We want to expand IRE around the world and this opportunity brings us global expertise and a springboard for growth, which is what we've been looking for to help us go worldwide."
Park Durrett, Managing Director at Accel-KKR and a member of Reapit's board of directors commented, "The addition of IRE into Reapit's portfolio further illustrates its market leading position, providing real estate agencies with a comprehensive suite of solutions. IRE are a strong brand in ANZ, and we look forward to their continued growth in other markets."