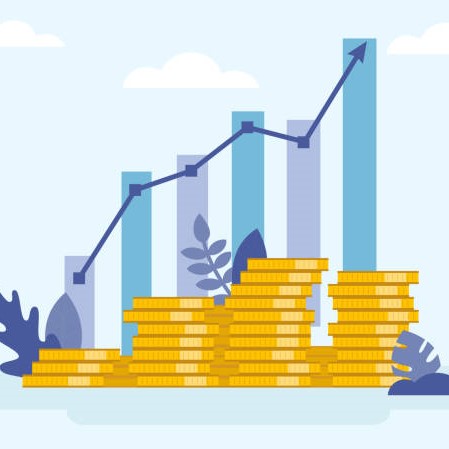 PropTech Group Delivers 98% Revenue Growth in 1H FY2022
The PropTech Group Limited ("Company" or "PropTech Group") is pleased to release its results for the six months ending 31 December 2021 ("First Half" or "H1 FY22").
Financial highlights compared to the first half of FY21:
• Total operating revenue increased 98% to $9.7m;
• Annualised Recurring Revenue ("ARR") up 71% to $17 m;
• Cash Receipts up 106% to $10.7m;
• Gross Profit Margin growth of two percentage points to 92%;
• Significant 215% increase in R&D for future growth.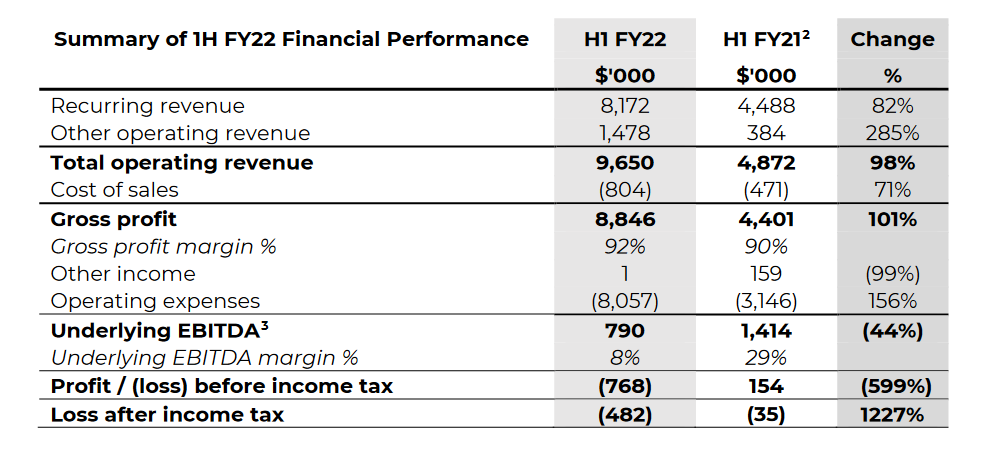 growth (59%). 4 Since listing in November 2020, the Company completed acquisitions of Eagle Software (July 2021), Website Blue (March 2021), and H1 (April 2021).
During the First Half, PropTech Group aggressively invested for the future, focusing on new products and add-ons that enable it to capture a progressively larger share of the $730 million that real estate agencies spend on SaaS and related software. The Company expanded its product and technology development team from 14 in 1H FY21 to 42 in 1H FY22.
Operational highlights compared to the first half of FY21:
• Average Revenue Per Account ("ARPA") increased 23% to $245;
• Number of unique accounts up 45% to 5,039; and
• Number of products per account up from 1.06 to 1.85;
The company also signed binding term sheets to act as a distribution partner for Propps and National Property Data. The agreements could result in PropTech Group earning a significant equity stake in each company without any dilution of PropTech Group's own shareholders. Propps is a digital offer management company. National Property Data provides real estate market data to the industry.
Other previously announced accomplishments during the first half year include the launch of the Company's new property management CRM product, a $15.5 million capital raise (before share-issue costs) in July 2021, and the formation in August 2021 of Rello, a joint venture payments solution.
Joe Hanna, CEO and Managing Director of PropTech Group, said:
"During the first half, we delivered record results by growing all key metrics in our core real estate CRM SaaS business. We grew our market share by signing new accounts and through the acquisition of Eagle Software. We also focused on selling additional products to our existing accounts, increasing average products per account from 1.06 to 1.85.
"Our success in all of these drove the strong performance in our key financial and operational metrics.
"We laid the groundwork for future growth with the launch of new products, the Propps and National Property Data agreements, and investments in R&D and sales and marketing. We have proven that we can deliver rapid growth to these partners with the record results produced by our prior acquisitions, Website Blue and Eagle.
"We also began delivering two new growth initiatives that leverage our 41 percent market share in our core business to substantially increase our addressable market. The first of these strategies is the integration of ancillary services into our core software, beginning with payments. The second is the pursuit of international growth in the UK. These initiatives are at early stages but promising. The total addressable market for ancillary services alone, in Australia and New Zealand, is 13- fold larger than the opportunity in real estate SaaS software."