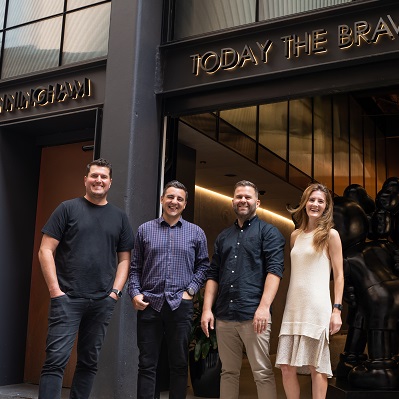 Proptech disruptor Coposit set to accelerate growth in 2023
As the year begins, property experts have been weighing in on what to expect, ranging from predictions the rapid interest rate rise cycle will end, housing prices will rise and the rental crisis will worsen. One aspect that has been broadly agreed on is that the market will largely be shaped by monetary policy and the housing lending environment.
However, one aspect of the property market that has remained consistent is the difficulty for Australians to buy their own home. The challenges of buying property go far beyond scaling back on lattes and avocado toast, with the average Australian taking an average of nine years to save a 10 per cent deposit on a capital city home.
The home ownership sector has long been ripe for disruption, with the deposit barrier continuing to challenge Australians nationwide. Coposit, the innovative platform launched in 2021, has already caught the attention of nationwide residential developers and sales agencies including Mulpha, PACE, Geocon, Thirdi Group, Ray White Projects and McGrath Projects with its platform offering buyers the opportunity to purchase a house with as little as $10,000 in savings.
Now the startup disruptor has plans to accelerate growth in the year ahead, having partnered with full service creative agency Today the Brave, who will be working to raise awareness among both aspiring homeowners and residential developers.
The launch campaign is part of Coposit's broader growth strategy, linking Australian property buyers with more than 1,200 properties available across 25 projects on the Eastern Seaboard. Chris Ferris, Founder and CEO of Coposit is confident the need for the platform in 2023 is stronger than ever.
"We're here to provide a pathway that fast-tracks our customers' property ownership goals and dreams. We've partnered with Today the Brave given their unwavering focus of getting it done, through big, brave work. Our ambition to provide Australians with the dream of home ownership via a solution to financial obstacles is one that needs an ambitious partner to bring it to life," Ferris said.
Of the appointment, Today the Brave's Founding Partner, Jaimes Leggett said, "We were founded on the principle that brave work grows and defines brands – through not only ambition, but action.
Coposit is the definition of bravery; disrupting the sector by providing a solution to the deposit barrier that has been a challenge to Australians nationwide."