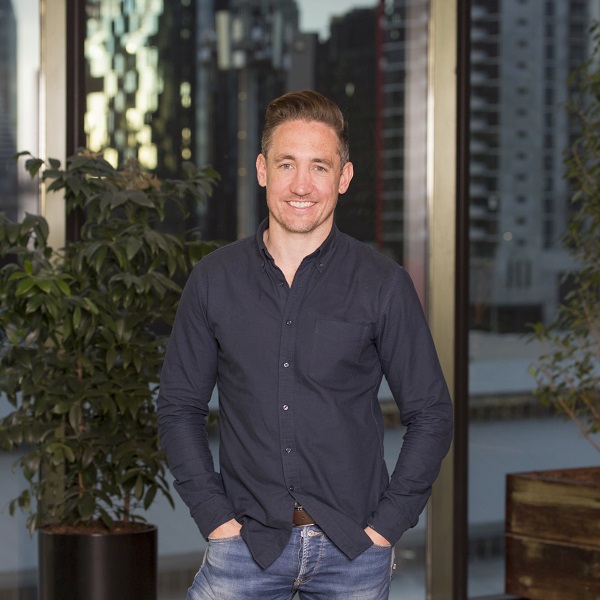 PropTech CreativeCubes.Co invests $5m in IT infrastructure to house thousands of companies in their co-working space
CreativeCubes.Co, a flexible and co-working provider based in Melbourne, continues to attract leading talent in their investors as they continue to lead the charge in reshaping the commercial real estate market through its flexible workspaces and sophisticated enterprise-grade tech solutions, serving a growing demand for corporate Australia.
Despite a tumultuous two years, CreativeCubes.Co has been fortunate to experience significant growth, thanks to the evolving popularity of a hybrid working model and their list of enterprises now using their flexible office space as HQ is growing fast.
George Garth (pictured), Co-Founder and Head of Tech and Finance at CreativeCubes.Co said a driving factor in this uptick in interest from corporates goes beyond CreativeCubes.Co's physical infrastructure.
"From freelancers to enterprises, they need more than just a cool office space with coffee." Garth said. "In this day in age, employers are navigating a more complex work environment and with that comes a necessity for a sophisticated and reliable technological infrastructure in order to make the office a greater source of efficiencies, collaboration and innovation."
"Since inception, we've adopted IT solutions to suit the needs of all businesses in order to support various challenges and specific requirements for the thousands of members with varying needs across our properties."
"We've taken an out-of-box approach and adopted advanced systems to work together, driving a seamless experience for members allowing them to benefit from the ever evolving changes in technology."
CreativeCubes.Co has invested $5 million building out their IT infrastructure with elite operating standards and enterprise-grade IT solutions which have set them apart from other flex office providers throughout Melbourne.
Their focused efforts have not gone unnoticed. Since its inception in 2017, CreativeCubes.Co has added big names alongside BRW rich lister Geoff Harris (Founder of Flight Centre).
These include work futurist at Atlassian Dom Price,  Partner at PwC and future of work advocate Lawrence Goldstone, who also sits on the advisory board, the ever impressive Gary Levin who also sits on the advisory board and brings his experience as Chairman of Catch.com.au, Non-Executive Director of Baby Bunting experience to name a few to the group. In addition, Trevor Folsom who has a keen interest in entrepreneurs whose current role as Co-Founder in Investible and formerly Chairman of Car Next Door.
In addition, Tom Krulis, formerly Non-Executive Director from Cheap as Chips Discount Variety Store and a shareholder of the fantastic pet retail group PETstock has also joined as an investor and Ido Leffler, who is the Co-Founder and CEO of stationary company Yoobi and named Entrepreneur 360 list as recognised for being one of the top 360 Private companies in the USA.
Dom Price from Atlassian and the latest investor to be announced in CreativeCubes.Co, said, "The excitement for me in working with Tobi and team, is their humility and willingness to experiment. Anyone who tells you that they know for certain what the future of work is, has put too much faith in their fake crystal ball. The alternative approach that Tobi and CC have taken, is to explore and be curious, whilst listening to feedback, with the confidence that together, we can build more effective spaces for people to do the best work of their life, and solve those complex gnarly problems we need to tackle as a society, and I'm excited to explore that with them."