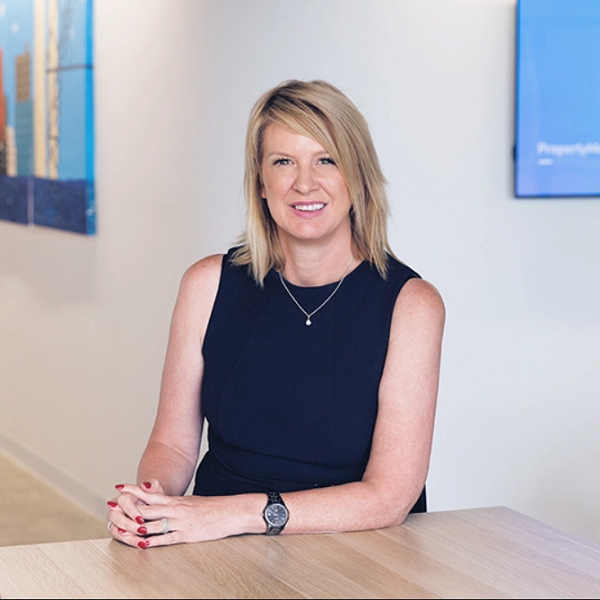 PropertyMe has appointed Sarah Dawson as our new Chief Customer Officer
PropertyMe announce that Sarah Dawson (Pictured) has been promoted to Chief Customer Officer. Sarah will guide PropertyMe services teams in continuing to deliver the exceptional customer experience PropertyMe is known for while continuing her revenue and sales responsibilities.
Sarah highlights, "With over 20 years in the industry I am proud to take responsibility for the PropertyMe customer journey." Her extensive experience has equipped her with a deep understanding of the needs and wants of our Property Managers, agencies, owners and, tenants. Sarah's superpower is connecting each customer to their perfect solution and we couldn't be more excited to watch her work her magic. "I am looking forward to collaborating across the industry to make sure we not only continue to meet the market but also uphold and surpass our commitment to our customers by exceeding expectations."
The future of our customer experience
The creation of this new role at PropertyMe highlights that the customer experience is top priority and at the core of everything we do. With her deep understanding of our customers' wants and needs, Sarah is the perfect person for the role. We sat down to get her thoughts on the new position.
What is your vision for the customer experience at PropertyMe?
"To continue to enhance a culture that supports our team members so they can provide exceptional service to our customers. We already have such a loyal, enthusiastic client base continuing to provide an outstanding customer experience will encourage support the promotion of PropertyMe as the application of choice for property."
How do you hope to elevate the customer experience at PropertyMe?
"In line with our vision to move closer to the customer, I will be exploring each step of the customer journey and ensuring the voice of the customer always has a seat at the table. This is especially important as we continue to develop our product."
How have you found your role so far at PropertyMe?
"I feel privileged every day to be surrounded by teams that are so dedicated to PropertyMe and to this industry.
Working with colleagues that collectively carry incomparable IP and genuinely contribute to solving the day-to-day challenges of real estate — makes me proud!"
What achievements are you most proud of so far?
"No doubt these have been difficult times, and I am most proud that we were able to remain consistent and stable for our customers. All of our teams adapted and took the current climate in their stride, they continued to deliver regardless of the environment by continuing to deliver an expert sales experience, first to market product releases, outstanding support, and a renowned Onboarding experience."
What do you hope to continue working on?
"I recognise that the responsibility of CCO calls on me to combine my years of experience in the proptech industry. It also provides the opportunity to continue contributing to the future direction of the customer and influence the industry overall. I am really looking forward to sharing the future of property me with customers and prospects alike."
Evolving alongside our customers
If there's anything the last two years have taught us, it's that we can never predict exactly what's coming next. The needs of Property Managers, tenants, and owners are constantly evolving and changing rapidly. It's our role as the number one property management software in Australia and New Zealand to anticipate and respond to these needs, sometimes even before customers are aware of what's needed themselves.
The great thing about PropertyMe's structure is that we're designed to move and grow with the customer. Always anticipating and responding to their needs. This is exactly what has led us to release hundreds of feature updates since our inception.
Local legislation changes, feature requests, work from home restrictions, social distancing — are all new developments we've responded to. The result? Our customers are able to not just survive in an ever-changing world but thrive. With many of our agencies finding they're now working with greater efficiency than ever before.
A team effort
As one of the fastest-growing proptech companies in Australia, customer-centricity is embedded in our DNA.
A key step in maintaining this customer focus is unifying and aligning our internal teams around the customer. Sarah will take this a step further, keeping open lines of communication between all of our teams. As a result, all of our product launches will be deeply rooted in the customers' needs.
Sarah notes, "I am inspired every day by our dedicated service teams, our market presence, our product roadmap, and our continual focus on ensuring these internal values align to our customers' success. We all play a vital part in the customer journey and I am looking forward to working with our customers and our team more closely."
We're so excited for what's to come and can't wait to bring our customers along the journey of exploring, innovating, and growing in the exciting proptech space. Stay tuned!