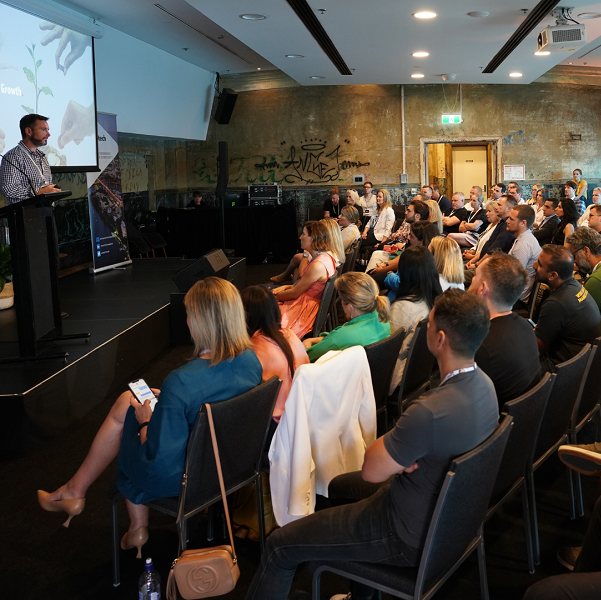 Property heavyweights join Proptech BNE. Industry Council in 2023
Proptech BNE. have announced the appointment of four new members to their Industry Council for 2023.
The Council, composed of industry thought leaders such as Antonia Mercorella, CEO of the REIQ, Jess Caire, Deputy State Director of Property Council of Australia and Melissa Hardy, Director of Technology at QIC are delighted to welcome the incoming council members as Proptech BNE. seeks to further expand its operation in 2023.
The Council play a crucial role in the strategic direction and focus for Proptech BNE. and brings their collective years of experience from within the industry to drive impactful outcomes for the local and national proptech economy.
"It is a true honour and privilege to have the continued support of the Proptech BNE. Council," said Proptech BNE. Founder Isaac Coonan. The calibre of this year's Council demonstrates that the Australian property industry is taking the digital transformation of this sector seriously and are looking to lead this change from the top."
"When launching Proptech BNE. we knew that for there to be a lasting mindset change towards the adoption and utilisation of technology within the Australian property sector, we couldn't have the proptech economy growing in isolation of the property industry,'' said Coonan. "By working directly with the industry council, we are able to ensure that proptech companies and the property industry have an open, two-way dialogue at all times to ensure products being created for the sector are built with the industry in mind."
Incoming Industry Council members for 2023 are:
Dustin Welch – General Manager, Health at Springfield City Group
Valerie Abbott – Global Product Lead at Host from CBRE
Brent O'Neill – Director of Urban Design at Wolter Consulting Group
Luke Borg – Development Manager at Racing Queensland
When asked for her observations from 2022, Proptech BNE. Council Member and Director for Technology at QIC, Melissa Hardy said, "A key observation from 2022 is that while there is significant variation in the nature of organisations in our industry, there are common and persistent challenges that many share. Proptechs are bringing focused and innovative thinking to these challenges and the stronger the connections are within the industry, the quicker our shared challenges can be tackled."
Antonia Mercoellas shared that, "Necessity is the mother of invention. The pandemic pushed the real estate profession to embrace new tech quickly, and it's safe to say this adaptation was a huge success and is now here to stay. With this first hurdle now behind us, there's less resistance than ever to new tech and as an industry, we're ripe for innovation and PropTech can strike while the iron is hot."
"To deliver a successful, industry-specific solution, you must intimately understand the intricacies of the market, the players, and the challenges or opportunities. To that end, the PropTech BNE Council are a deep well of resources and industry know-how right across Australia. My vision is for Queensland to be the epicentre of proptech in Australia and a natural by-product of developing the local proptech economy, is that the PropTech BNE Council is creating a blueprint that can be applied on a state and national level," said Mercorella.
2023 is undoubtedly going to be a massive year for the Australian property economy and Proptech BNE. is primed to support this growth through the delivery of its key initiatives and reports.