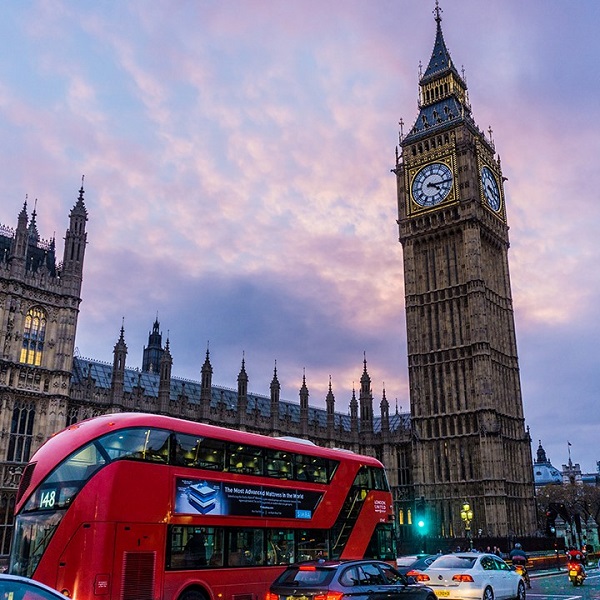 PEXA to launch into UK property market in 2022
PEXA, the Australian-founded fintech that enabled the world's first fully digitised property settlement process, announce its plans to launch in the UK this year, following significant progress in testing its platform with mortgage lenders and the Bank of England.
PEXA was founded in Australia, and following its listing on the Australian Stock Exchange in 2021, the fintech has a market capitalisation of $3.35 billion AUD. Having facilitated over eleven million property transactions worth circa AU$2 trillion in Australia, PEXA is now developing a bespoke solution for the UK's housing market.
PEXA will first focus on the remortgage process in England and Wales, and aims to launch its remortgage platform this Autumn. Designed with leading global software consultancy ThoughtWorks, the platform will deliver a streamlined process for mortgage lenders, lawyers and conveyancers, enabling fast, frictionless remortgaging that will vastly reduce the time it takes to remortgage, improving consumer outcomes.
The remortgaging process typically takes six to eight weeks in the UK, and slowed to as long as 12 weeks as a result of Covid-19 and the subsequent temporary changes to the Stamp Duty Land Tax. Not only do lengthy delays cause consumer frustration, but they also come at a cost. Remortgaging can save a homeowner an average of £824 across a five-year fixed-rate period but many applicants drop out of the process because of delays. PEXA aims to significantly shorten this period, making remortgaging a simpler, more appealing avenue for consumers to save costs. In Australia, remortgaging times have dropped from an average of 42 to 15 days, with some remortgages even completing in one day.
As PEXA prepares to launch later this year, a group of mortgage lenders is currently undertaking product testing as part of its platform's integration with the Bank of England's systems. PEXA is also working closely with HM Land Registry, as well as government departments, regulators and industry trade bodies as it refines its proposition.
PEXA is committed to significant investment within the UK as it helps transform the housing and conveyancing market. PEXA intends to grow its headcount to around 50 employees in the UK by the end of 2022.
James Bawa, Chief Executive, PEXA UK comments, "The UK's 150-year-old conveyancing system is on a journey to digitise. We know that by replacing outdated and manual processes with a simple online exchange platform, we can significantly help boost both market capacity and efficiency, and take a lot of stress out of consumers' lives. Our intention is to provide greater certainty for consumers, and reduce costs and administration for conveyancers and lenders alike.
"PEXA is the only company in the world to successfully and securely transition this important element within the housing sector to digital, as evidenced by its experience and growth in Australia."
"We're incredibly excited about the forthcoming launch. Digitisation is crucial to creating a more resilient and consumer-friendly remortgage process. From the feedback we have had from industry so far, it's clear how transformative our new platform will be for the UK's remortgage market, at a time when rising interest rates and squeezed consumer finances will drive increasing demand to refinance."
Lord Gerry Grimstone, Minister for Investment at the Department for International Trade and the Department for Business, Energy & Industrial Strategy, comments: "Australian fintech unicorn PEXA choosing the UK as their first international market is testament to the business-friendly environment we have to offer.
"With the launch of their platform, British homeowners can expect to save time and money on the remortgage process. We welcome their initial investment into the UK creating 50 jobs by the end of 2022 and look forward to supporting PEXA's continued growth in the UK."
British High Commissioner to Australia, Vicki Treadell CMG MVO, added, "I'm delighted to see fintech unicorn PEXA expanding to the UK. My team in Australia have developed a strong relationship with the PEXA team on their UK journey and I enjoyed meeting PEXA myself on a recent visit to Melbourne where we discussed their UK plans.
"My team and I look forward to supporting more fantastic Australian companies to expand into the UK in the coming months, not least following the signing of our FTA."