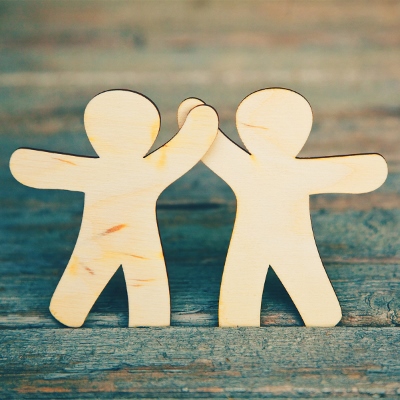 Non-bank lender Bridgit partners with outsource Financial to provide more brokers with a revolutionary bridging finance solution
Tech-driven bridging loan specialist Bridgit has expanded its broker offering through a new partnership with multi-award-winning national mortgage aggregator outsource Financial.
This marks the latest aggregator partnership for Bridgit and expands its total network to more than 3400 brokers. outsource Financial (outsource), alone, works with more than 1000 brokers.
Bridgit's bridging finance solution has had strong take-up since it launched in 2021, in response to a lagging industry and consumers paying the price for traditional slow and manual finance processes. It offers a simple online loan application, approval within 24 hours and three-months interest free. To date, it has processed more than $1.5 billion in bridging loan applications
On the partnership, Bridgit CEO and co-founder Aaron Bassin says the companies are aligned and have similar values and a strong focus on broker education, wellbeing and support. outsource Financial brokers will benefit from the resources, tools and innovative technology offered by Bridgit so they can provide high-quality customer service and care to their customers.
Aaron Bassin said, "We are thrilled to announce our partnership with outsource Financial. As two companies that share a similar outlook and values, we believe that this collaboration will be vital in expanding our offering to more brokers and Australian homeowners. outsource Financial's award-winning educational program for brokers will be enhanced by Bridgit's extensive knowledge in all aspects of bridging finance. We couldn't be more excited to work with the talented team at outsource Financial, including their CEO Tanya Sale, a prominent leader and pioneer in the field of women in finance, and Head of Training and Education, Heather Gallagher, who won the Mentor of the Year award."
outsource Financial CEO Tanya Sale, said, "outsource has been focused on upskilling our brokers in technology tools, so it was a no-brainer for us to partner with the leading tech-driven non-bank lender who are also pioneering property lending through a new style of bridging loans.
"We are pleased to be working with Bridgit to offer our brokers and their respective clients with more innovative bridging solutions so they can ask fast and not miss out on opportunities to purchase their next dream home."
Bridgit Head of Distribution Stephen Doyle, said, "We are excited about the growth of Bridgit in the broker channel and the new partnerships we continue to establish. We are dedicated to expanding the network of brokers who can access our innovative bridging solution and the opportunity to diversify the products they provide. We look forward to working with the outsource Financial team."