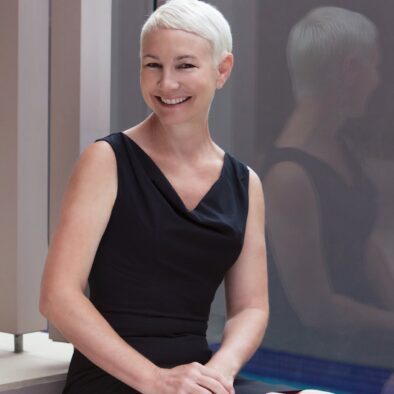 MyHomeVault goes live on Apple App store and Google Play store
New Australian real estate App MyHomeVault has gone live on the Apple App store and Google Play store.
With an expert team with over 20 years of real estate industry experience combined with 20 years of SaaS product experience, MyHomeVault provides a robust utility for homeowners as well as the real estate industry to provide transparency and value to vendors.
After 11 years in the real estate industry, COO of MyHomeVault, Mindy Powell-Hodges (pictured) believes MyHomeVault will become a household name.
"The goal of PropTech is to enhance efficiency, and MyHomeVault does that. It helps homeowners automate all the tedious paper-based processes involved in maintaining their home."
"Imagine having one place to store everything about your home, from paint colour, photos, and floorplans to receipts, and council documents, it literally is the app that allows you to have everything about your home on your phone," said Powell-Hodges.
"It also provides complete transparency to potential buyers when they are about to make a huge financial commitment. MyHomeVault gives them comfort and validation that they are making the right decision. We believe every homeowner will have MyHomeVault on their phone in the next five years."
Developed from customer research and the insight that over 60% of Australian households have a bottom draw with property documents in disarray, MyHomeVault easily stores and organises important information in one safe place.
The app houses property history, plans, legal documents, images, and preferred tradespeople all in the palm of your hand. And with banking level security, this app not only organises files but allows the user to share relevant documentation with key contacts when needed.
For sellers, MyHomeVault differentiates your property in the market and signals to potential buyers that you've already taken some of the hard work out of the buying process.
For buyers, MyHomeVault allows you to relax in the knowledge that settling into and transforming your new home will be as fuss-free as possible.
For renovators, MyHomeVault allows you to plan and imagine what your future home could look like, including accurate home valuations powered by National Property Data.
For real estate agents, MyHomeVault consolidates everything in one place to make the handover process of a newly sold property that much smoother and minimise post-sale management.
In partnership with National Property Data, MyHomeVault seamlessly integrates property records, images, listing information and historical data for each Australian home. AVMs can be quickly and easily assessed to produce automated valuations and compelling CMAs providing homeowners and sellers pricing they can trust.
"Embracing technological transformation is essential to moving forward within the real estate industry and helping agents stand out from the crowd. While there are a number of PropTech products that help facilitate the rental market and property management for investors there is nothing like MyHomeVault available in the Australian market," added Powell-Hodges.