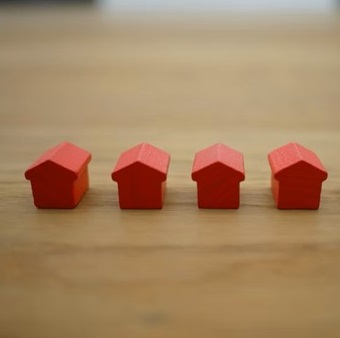 Leadpoint driving market towards faster property and refinance settlements with OneStep
Brisbane Regtech Leadpoint has developed a platform that promises to reduce property settlement waiting times by two weeks as the finance industry faces continuing criticism over the time it takes to buy a new home or to refinance.
Increasing numbers of lenders and brokers are adopting OneStep, an application from legal and tech specialist Leadpoint that automates the preparation of settlement documents and sends them to borrowers for digital signing in less than 5 minutes.
Leadpoint founder David Maher says online lenders using OneStep are luring customers from the major banks with their speed in approving loans and their efficiency in completing settlement on time.
These loan documents, which traditional lenders can take many days or weeks to prepare because of cumbersome manual processes, are completed in minutes with no human intervention. Using Adobe Acrobat Sign, the documents are sent to borrowers for digital signature within minutes of their loan being formally approved.
Maher says OneStep reduces the standard six-week settlement period to just four weeks or less, allowing the borrower to move into their new home faster, and on time.
Online lender TicToc and banking app UP utilise Leadpoint's technology to automate and speed up the settlement process.
Maher says the promise of faster settlements is attracting consumers to new online lenders and second-tier institutions that have updated their technology platforms.
Lenders with modern or updated loan origination platforms are the fastest adopters of OneStep. Once a loan is approved the lender's data is sent by an API to the OneStep platform which then automates the documentation and digital signing process in minutes, ready for the borrowers to view and sign their documents on any device at their convenience.
"There is no human involvement, and the entire document pack is delivered to the borrower within five minutes," said Maher. "If the borrower signs the documents immediately, the whole process will take 10 minutes."
With ten years of ongoing development, OneStep handles each state and territory's different property laws, making it a truly national offering. It also handles combined transactions such as a purchase and a refinance settlement, addresses the most complex deals, such as those involving multiple loans, borrowers and properties, and guarantors.
Maher says earlier versions of their technology had automated the document generation process,  but integration with Adobe Acrobat Sign has now automated the entire process.
"Traditional banks can lose two or three weeks in getting documents prepared and signed," he continued. "Borrowers would love to get approval and be presented with the documents to sign within minutes rather than wait weeks and fight through piles of papers.
"With Onestep, their loan can be approved at 9am, and they can sign off by 9.10am."
OneStep is suitable for both first-home buyers and owners refinancing to move up the property ladder.
Maher said, "The question I'm always asked is why haven't the major banks done this themselves.
"The truth is, it's not easy. Having the right technical skills and legal and industry knowledge to deliver a complex solution for every transaction and jurisdiction is difficult. Some institutions have spent millions of dollars to automate and failed."
Maher says he is confident consumer pressure will encourage traditional lenders to streamline their process to meet borrower demands for faster settlements.
"Industry criticism that banks are taking too long to approve loans and missing settlement deadlines is still ringing loudly," said Maher.
"Borrowers will look for faster and more reliable services to complete the biggest transactions of their lives. The smart lenders are responding and will capture an increasing share of this lucrative market if the established players do not react."