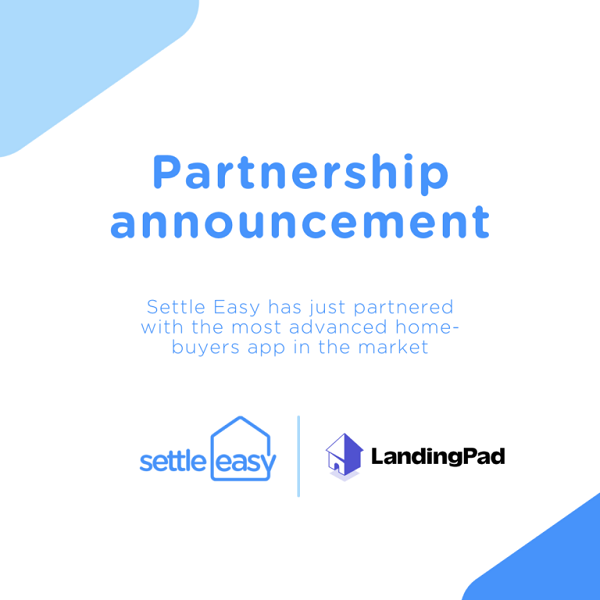 LandingPad joins Settle Easy in guiding homebuyers home
Settle Easy has announced a new partnership with LandingPad just as they re-launch their app designed to simplify the process of buying a home. LandingPad is the evolution of TheOneSpot and comes to us from the stables of 1835i's Creation Lab (formerly ANZi).
LandingPad has been designed for people in the market for a new pad and thousands of Australians are finding out just how helpful this free app is. It's perfect for first home buyers, seasoned investors or anyone upsizing or downsizing.
Whatever your reason, buying property is almost always fragmented, complex and stressful with much to consider. Just think of all the calculations you need to make, information to digest, home inspections to schedule and everything else in between – and that's long before you pick up the phone to book in the removal van.
This is a great opportunity for Settle Easy and LandingPad as Settle Easy expands nationwide to help more people with the conveyancing part of their property journey.
Settle Easy have stated they're pleased to be a link in the LandingPad chain that puts all the moving parts of buying property right at your fingertips which means they'll be able to help more people across the country with all the legal parts of their property transaction.
Settle Easy will work in tandem with LandingPad to help customers with their property law enquiries. When it comes to signing contracts and settling on properties, Settle Easy will take care of all the legal components of a property transfer with their easy-to-use platform.
For those on the buying side of the property equation, this is the perfect time to download the LandingPad app.
For Settle Easy, this means more buyers will be introduced to the simple, easy and transparent services of Australia's best online conveyancing business which is good news all around.
Settle Easy CEO, Sam Almaliki said, "At Settle Easy we're big fans of any business in the property ecosystem that simplifies real estate. That's why we're so happy to be working with the new kid on the block at LandingPad. They've created a terrific digital tool to make buying a property much easier than ever before and we can't wait to help LandingPad's customers settle easy."
Paul Hayat, CEO of LandingPad added, "Success in the real estate game is all about landing the right deal at the right time. For us, this is the perfect moment to partner with Settle Easy. They'll make the conveyancing part of our customer's home buying as simple as possible and we'll do the rest. Easy."