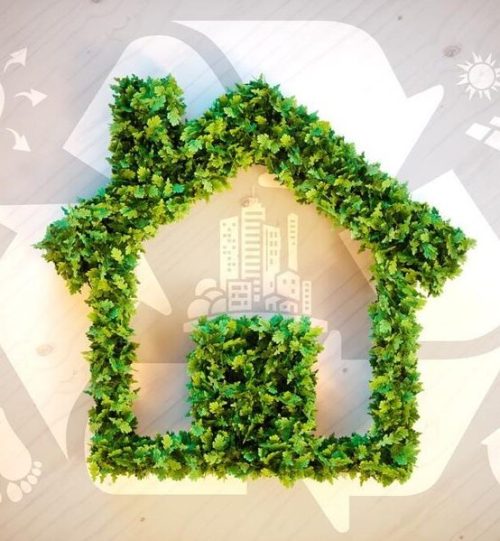 How proptech is driving sustainability & growth in commercial real estate
Climate change has become an issue that business leaders must recognise and address across the global community, and commercial real estate owners and operators are no more immune to its effects than any other industry. As the world wakes up to the potential catastrophic threats of climate change, more and more companies are looking to reduce their environmental footprint to become more sustainable. In this regard, proptech has emerged as a crucial tool to help commercial real estate owners and operators achieve their sustainability goals.
From data analytics and artificial intelligence to smart buildings and renewable energy, proptech offers many solutions designed to help commercial real estate owners and operators reduce their environmental footprint and increase their energy efficiency.
'Proptech is crucial for the scalability of sustainability in real estate, and the data that supports it can help move us towards better operations, transparency and decision making,' said Su-Fern Tan, Head of ESG at CBRE, when asked how proptech can help commercial real estate owners and operators reduce their environmental footprint and become more sustainable.
Zoe Neil, NSW Sustainability Lead at Norman Disney & Young, agrees. 'Accurate and usable data is vital for commercial real estate owners and operators to take informed and impactful actions which minimise their environmental footprint.'
So how can you leverage the latest in proptech to unlock new sustainability opportunities and drive growth in your business?
Optimising energy use
One of the most significant ways proptech can help commercial real estate owners and operators become more sustainable is by optimising energy use. Smart building technology, for instance, allows owners and operators to monitor and control a building's energy usage in real-time. By analysing data on energy consumption, smart building systems can identify inefficiencies and provide insights on optimising energy usage. For instance, a smart building system can detect when a building is unoccupied and adjust heating and cooling systems accordingly, leading to significant energy savings.
'Real estate contributes as much as 40% of global carbon emissions. Reducing this contribution requires evidence-based decisions, for which high-quality data is critical,' Albert Eichholzer from proptech firm Avani said. 'Traditional ways of tracking building data, such as referencing energy bills or building management systems, are outdated and don't provide the full picture. We now have the means and technology to access data from any building system in real-time, drive informed decisions, automate building responses to impact building emissions, and help building owners reach their carbon reduction targets.'
Renewable energy & increased efficiences
Another area where proptech is making a significant impact is in the use of renewable energy. Solar panels, for example, can be installed on the roof of commercial buildings to generate clean energy. While solar panel technology has been around for some time, recent advancements have made it more cost-effective and efficient. Proptech companies are leveraging these advancements to develop innovative solutions to help commercial real estate owners and operators use solar energy to power their buildings.
In addition to energy optimisation and renewable energy, proptech can also help commercial real estate owners and operators reduce waste and improve water efficiency. Smart waste management systems, for instance, can be used to monitor waste levels and ensure that waste is disposed of properly. On the other hand, water management systems can monitor water usage and detect leaks, leading to significant water savings.
Besides its sustainability benefits, proptech helps commercial real estate owners and operators reduce costs and increase efficiency. By automating processes, proptech can help companies save time and money. For instance, building management systems can automate routine maintenance tasks, such as HVAC system checks and security system updates, reducing the need for manual labour and reducing maintenance costs. Additionally, proptech can help companies streamline their operations by providing real-time data on building occupancy and usage patterns, allowing them to make data-driven decisions that can improve efficiency.
'There is a tremendous opportunity in the near term to mitigate the environmental impact of our built environment, specifically in commercial real estate assets, by scaling services to match actual utilisation. We're at a time when utilisation is at all-time lows. Various data sources suggest that pre-pandemic occupancy levels in commercial office assets were 45% to 55% of their full capacity across most geographies and industry sectors, respectively,' said John Preece from Hub Australia.
Making a positive sustainability impact
With sustainability becoming increasingly important, especially in the real estate industry, organisations are looking to proptech to make a significant impact.
'Proptech can greatly assist commercial real estate owners and operators in reducing their environmental impact and becoming more sustainable. Using technology like GIS mapping and data analytics, they can identify potential risks and opportunities associated with a property, such as environmental risks, zoning restrictions, and compliance issues,' said Anycie Barakat, Head of Generative Design at Archistar.ai. 'This information is crucial in assessing the feasibility of a development and ensuring it aligns with sustainability goals. Additionally, proptech companies can help developers check their compliance with environmental regulations and standards such as LEED and BASIX and integrate sustainable practices and materials into their designs. This can create a more transparent and responsible real estate industry that is both profitable and environmentally conscious.'
Despite the potential benefits, many commercial real estate executives may hesitate to invest in proptech due to concerns about cost and implementation. However, it's important to note that the initial investment in proptech can lead to significant long-term savings. By reducing energy costs and improving efficiency, proptech can help companies save money on operational expenses over time. Moreover, many proptech solutions are designed to be easy to implement, allowing companies to adopt new technologies without disrupting their operations.
'The use of evolving technologies in real estate allows us to develop, track and interpret valuable data on how buildings perform. This data availability, such as resource utilisation, is becoming increasingly critical when resources are quickly depleting and carbon emissions are causing climate change disasters worldwide. This data is also essential for tracking Net Zero Carbon targets and ensuring they are being achieved. As the urgency for action becomes more apparent, owners and operators turn to technology-led data to determine a way forward. Understanding how energy, water and waste are consumed in different buildings allows the industry to set benchmarks and address key drivers behind overconsumption. NABERS is the perfect example of how tracking resources has been proven to reduce consumption. This data supports decisions during operation and can benefit future building designs. As we continually improve how we track the real performance of buildings throughout the operation, information can be fed back to the predictive models used to first design them, meaning we can improve upfront design,' said Zoe Neill.
The future of sustainability through proptech
As the world grapples with climate change, proptech will play an increasingly critical role in helping commercial real estate companies adapt to the changing landscape while becoming more sustainable in the long term.
By staying current with the latest proptech trends and working with experienced vendors, companies can take advantage of the many benefits that proptech offers.
To hear more from Su-Fern Tan, Zoe Neil, John Preece, Anycie Barakat and Albert Eichholzer, make sure you join us at the 5th Australian Proptech Summit 2023 in May.