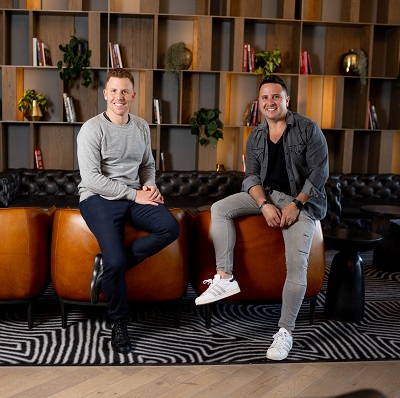 Global PropTech platform Flow continues to expand in Australia following $4.5m funding raise
South African proptech software platform Flow, is set to shake up the Australian property market with its innovative real estate advertising, following a recent cap raise of $4.5m.
Designed to streamline property and real estate advertising, Flow is a holistic, automated marketing solution that increases the reach and engagement of listings and agent profiles with potential buyers, investors and sellers.
The unique software as a service (SaaS) product gives users the ability to easily design their own ad content based on templates, while targeting audiences on platforms they frequent the most, starting with mainstream social media channels such as Facebook, Instagram, LinkedIn and Google.
The platform also integrates with and is being used by digital property portals and CRMs to enhance their services, giving clients the ability to create and manage multiple advertising campaigns in minutes, eliminating the need for manual posting, tracking and ongoing optimisation, this means that ad spend is quickly optimised to deliver great results from a much larger audience.
Founded by Gil Sperling and Daniel Levy, the mastermind duo behind Popimedia, the largest social media advertising agency in Africa and the only Facebook partner in the continent, Co Founder Gil Sperling said Flow is set to revolutionise the property industry globally.
"The property industry faces unique challenges in reaching target audiences through digital and social media advertising channels.
While most businesses are able to leverage these platforms to reach their potential clients, real estate-specific businesses are typically smaller and often without marketing departments, making it difficult for them to compete effectively.
"Building the biggest adtech platform in Africa from the ground up 17 years ago, placed Daniel and I at the forefront of revolutionary adtech. That DNA is what we're bringing to the property industry, where there are huge gaps in the market that only solid adtech can fill," said Gil.
With the recent advancements in Virtual Reality (VR), Artificial Intelligence (AI) and data automation technologies, the Proptech market is currently valued at approximately $18.2b and is forecasted to hit $86.5b by 2023.
"When it comes to fusing proptech with adtech and marketing, Flow represents a complete paradigm shift for the industry.
"Although proptech has become quite the trend over the last few years, the property industry is not only the least innovative when it comes to advertising, it is also highly fragmented, often leaving advertising duties up to agents and developers," said Daniel Levy.
Gil and Daniel plan to use Flow's recent $4.5m capital raise to continue to build and deliver the company and platform's roadmap, grow the brand and team worldwide as well as facilitate further integration with additional highly valuable social media platforms.
"TikTok is the next platform that Flow will integrate with. We believe that we can improve how property and real estate is not only advertised on the platform but how the industry is represented as well.
"It's quite validating to know that we raised the funds needed to grow our business in what is essentially a VC and tech-funding downturn, so we're looking forward to taking our creation to real estate industries worldwide," said Gil.