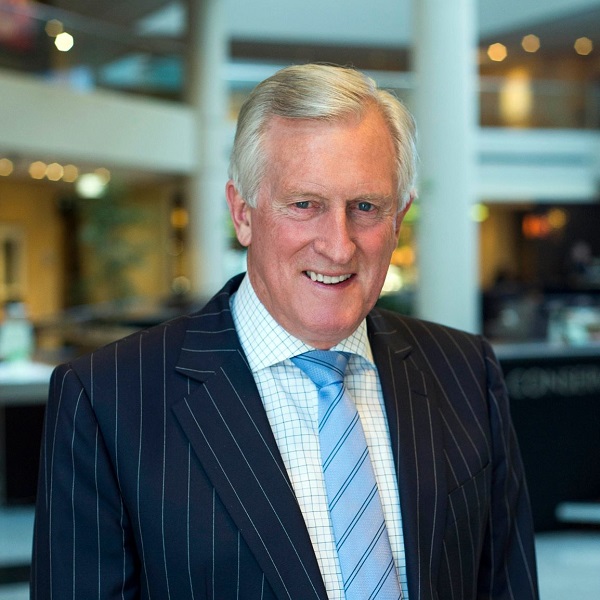 DomaCom appoints new Chairman, CEO and Directors as the company looks at ASX relisting
The Board of fractional investment platform provider DomaCom have appointed a new Chairman, Chief Executive Officer of The Company and a new director.
Former Liberal Party Leader and experienced economist and company director, Dr John Hewson (pictured) has been appointed DomaCom non-executive Chairman and experienced financial services leader John Elkovich has been appointed Chief Executive Officer with immediate effect.
Ms Angela Williams also joins the board as an experienced marketer in the fintech space.
Former DomaCom Chairman Grahame Evans remains on the Board as non-executive Deputy Chairman while former CEO Arthur Naoumidis has left the company.
Dr Hewson said the Board thanked Arthur Naoumidis for his commitment and leadership of the company over the past decade. "Arthur's entrepreneurial skills in identifying and bringing a revolutionary new offering to the market demonstrates his innate capacity to pioneer in a marketplace which has lacked invention. We wish him well in his future endeavors."
Dr Hewson welcomed John Elkovich to the role of CEO and looked forward to engaging with him given his exceptional experience in the financial services and his ability to scale financial services firms.
The new board, management and its major shareholders have reconfirmed their belief in the DomaCom solution for the Australian marketplace and the major opportunities for DomaCom.
DomaCom also intends on promptly applying for relisting of the company on the ASX and after a short review period re-commencing a major fundraising round to take advantage of some of the opportunities to grow and scale the company substantially.