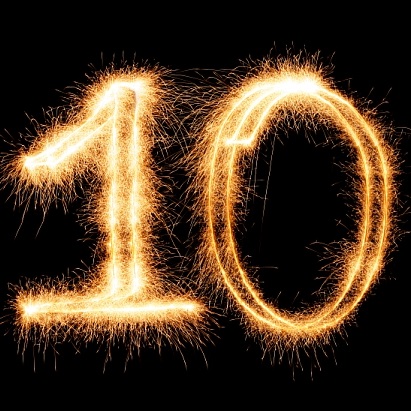 Deep Blue Company marks 10 years of operation with major milestone of largest national market share
Deep Blue Company (DBC), an Australian-based sale-to-settlement technology and services company, is celebrating 10 years in operation by cementing its market position as a category leader, with 7.8% market share and industry leading partnerships and integrations.
DBC is on an ambitious path to transform how Australians buy, sell and settle properties. The company was co-founded by Christopher Lane to address the lack of standardisation, efficiency and transparency of property transactions in Australia, a vision shared with ARNECC of delivering digital efficiency in Australian real estate.
Since championing digital conveyancing in 2012, DBC has added various technology and services to its portfolio, including Conveyancing.com.au, Rapid Building Inspections, First Class Legal and bytherules. The company has made significant investments in its core infrastructure and Offer to Own platform, which integrates with real estate CRMs to allow prospective buyers to get digital offers to agents in real time.
DBC has experienced tremendous growth since its inception, with the company holding a 7.8% market share of sale-to-settlement services across Australia, according to a new Frost & Sullivan report commissioned by DBC. Today, DBC holds a 13.1% share of the conveyancing market in Queensland, due to its recent acquisitions and industry partnerships.
The company is on track to deliver significant growth in 2022 by scaling its solution nationally. Most recently, DBC launched digital property platform, Offer to Own in NSW following its success in the Queensland market where it had become a staple for property agents. As part of DBC's growth journey, the business will continue to innovate and refine its unique marketplace business model which, ten years on, is unrivalled in the property sector.
"We've been championing digital conveyancing for the past ten years, working behind the scenes to execute on transactions and consolidate every part of the property journey, from sale to settlement," said Christopher Lane, co-founder and CEO of Deep Blue Company. "Today, we have built a category-defining business with a world-class team across Australia and are only scratching the surface when it comes to market penetration."
As the property industry faces mounting pressure from rising interest rates and inflation, DBC is gearing up for a substantial shift, with the need for a transparent, reliable and efficient buying and selling experience. DBC has also been working closely with other leading partners across banking, insurance and real estate, including partnering with RACV to support its strategy of building a large home segment in Australia.
Christopher said, "With cumbersome settlement processes needlessly adding stress to the lives of agents and buyers alike, we are proud to be working with some of the most trusted and established names in property to make simple and efficient sale-to-settlement journeys the rule, rather than the exception."
Deep Blue Company consolidates every part of the sale-to-settlement journey and invests in gold-standard technology, which has led to the company defining and leading a new, industry-disrupting category.