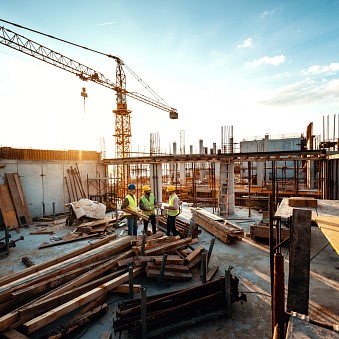 Building a Revolution: Estiie unlocks the Building & Construction Gig Economy
Estiie.com has officially launched Australia's first and only two-sided freelance marketplace exclusively for the Building and Construction industry.
Why? To help solve to the industry's inherent and well known shortage of talented workers.
Estiie's online platform taps into the contingency of part-time, contract, temporary and gig workers from all around Australia. This means Small Medium Enterprises (SMEs) benefit from having on-demand access to a large pool of qualified professional workers across the entire industry. It aims to connect thousands of Building & Construction professionals to businesses that require skilled workers to complete forward projects.
Estiie is unique in that it offers a streamlined human resourcing and outsourcing solution for SMEs and is specifically tailored to the Building and Construction industry. It offers an easy-to-use, end-to-end solution with features such as credential verification, project proposal creation, professional profile creation, document uploading and submission, live chat and messaging, and even automated payment and invoicing.
Australian-founded in 2021 by Liam Vo, its Managing Director, Estiie grew from the simple idea of helping provide Building and Construction professionals with supplementary income while providing the industry with a forward-thinking and agile solution to human resourcing.